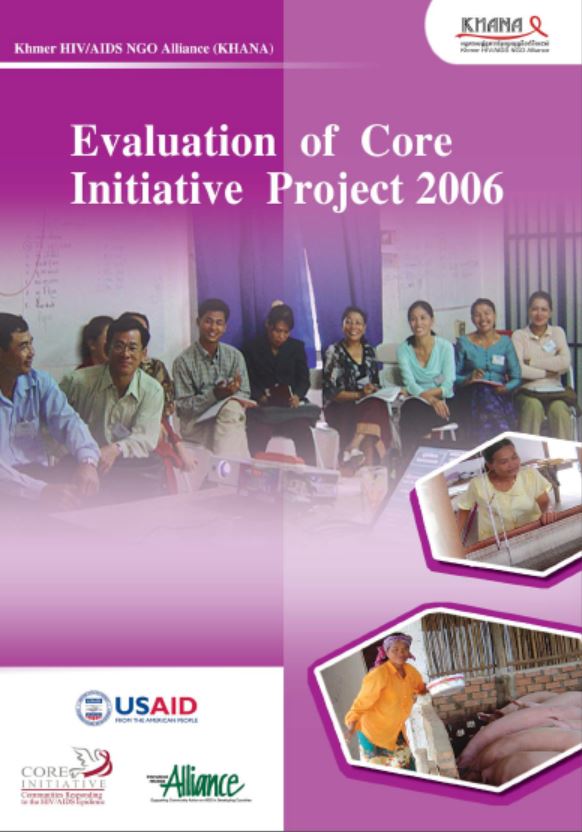 Author: Enrica G.Aquino
No. of pages: 70
Publication date: 2006
Publisher: KHANA
Available languages: English
The Communities Responding to the HIV/AIDS Epidemic (CORE) Initiative, a global program founded by the USAID, aimed to support an inspired, effective and inclusive response to the causes and consequences of HIV/AIDS by strengthening the capacity of community and faith-based groups (CBO/FBO). An evaluation was conducted using qualitative research to analyse inputs, outcomes, change among beneficiaries, challenges and lessons learned. Findings showed increased access to resources for CBO/FBO through small grants provided to implement HIV prevention and impact mitigation activities.