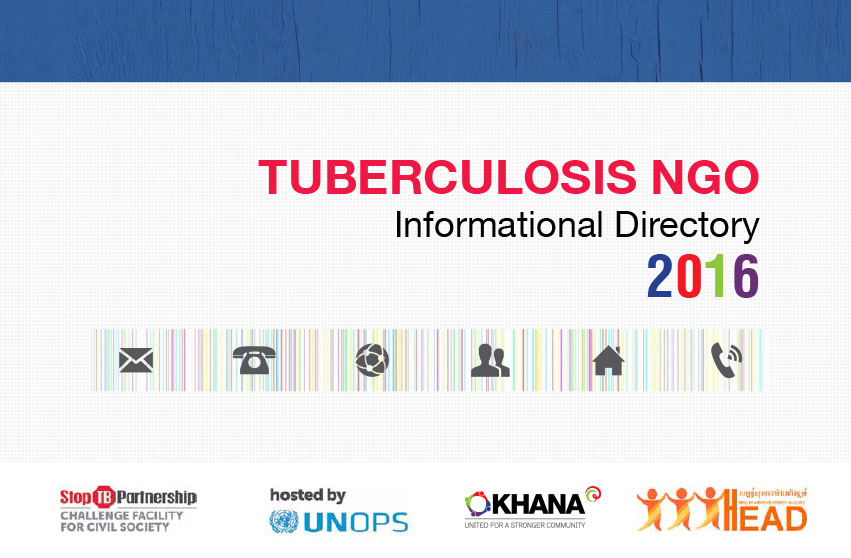 Author: KHANA
No. of pages: 48
Publication date: 2016
Publisher: KHANA
Available languages: English
To engage community responses to TB in Cambodia and build a directory information about NGOs active in TB and not active in TB.
The Tuberculosis NGO informational Directory 2016 has been initiative guided by Mr. Choub Sok Chamreun, Executive Director of KHANA. It was conducted interviewing with CENAT, US-CDC, TB representative, NGO representative at Country Coordination Mechanism (CCM) and NGOs both active and non-active in TB. After the preliminary findings workshop and modified consultation workshop with the participants and CENAT, KHANA shows the findings of directory contains key information about 16 NGOs active in TB and four NGOs non-active in TB. All NGOs were presented profiles, background, programs, geographic coverage, target groups, and major activities. We hope that this directory is a stepping stone to build and strengthen a civil society and community network to better contribute to the national TB responses.