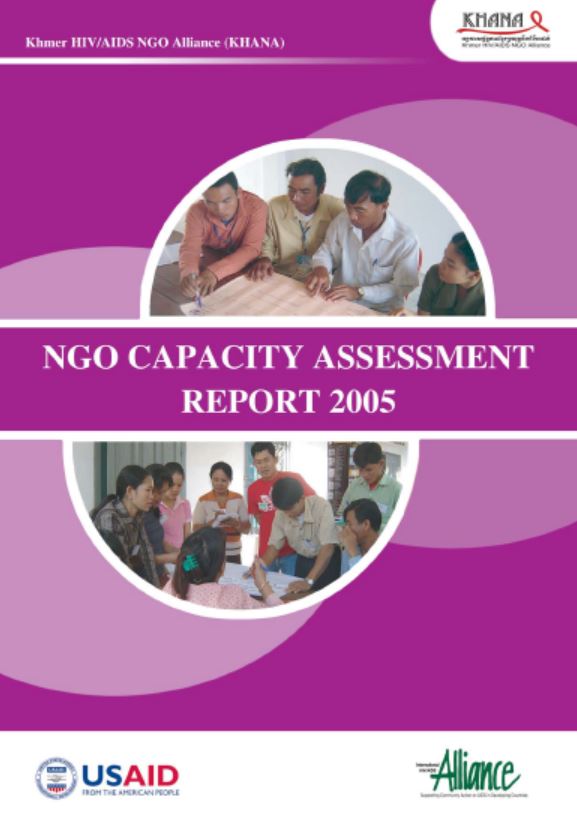 Author: KHANA
No. of pages: 40
Publication date: 2005
Publisher: KHANA
Available languages: English
The assessment aimed to examine organizational and project management capacity, and staff technical capacity. The capacity assessment aimed to inform capacity building plans for each partner. Data was collected through small group discussions, large group discussions, individual and confidential scoring, and final review of result with all participants against assessment tool criteria. Findings showed strong implementation, networking and coordination capacity of partners. However, gaps were found in areas of policy, procedures and regulations documentation. Improvement in these areas will improve program implementation, effectiveness and impact.