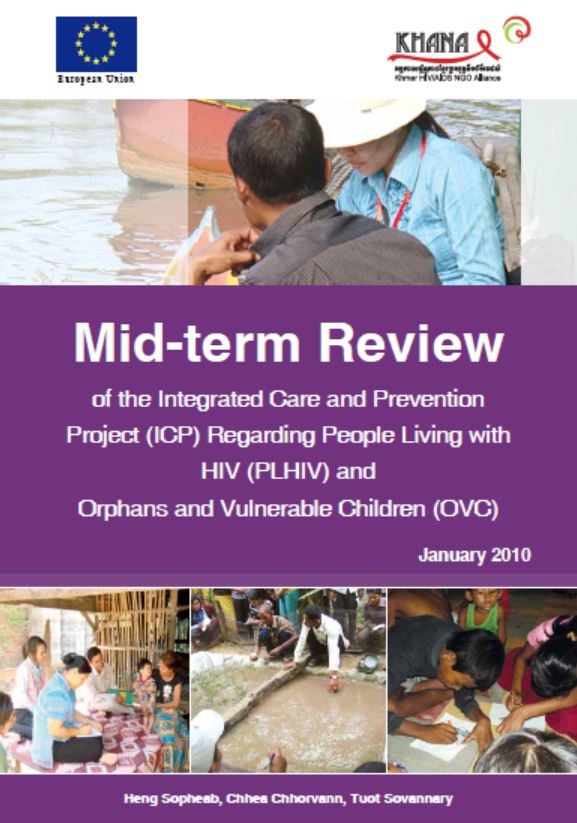 Author: Heng Sopheab, Chhea Chhorvann, and Tuot Sovannary
No. of pages: 51
Publication date: 2010
Publisher: KHANA
Available languages: English
KHANA implemented an integrated care and prevention program since 2007 in Prey Veng, Kampong Chnnang, and Kampong Speu provinces with EC funding support. The mid-term review aims to monitor progress and provide feedback to improve program design and implementation. Quantitative and qualitative methods were used. Study findings included: 70% of PLHIV in the program were women; 83% of PLHIV were on ART; 84% of OVC attend school, however about 60% suspended study at some point to earn extra household income; levels of stigma and discrimination have dramatically declined; 15% of PLHIV had ever sold farmland, rice-fields or houses to cover food, clothing, medical care and debt repayment. PLHIV and OVC reported high satisfaction with the ICP program.