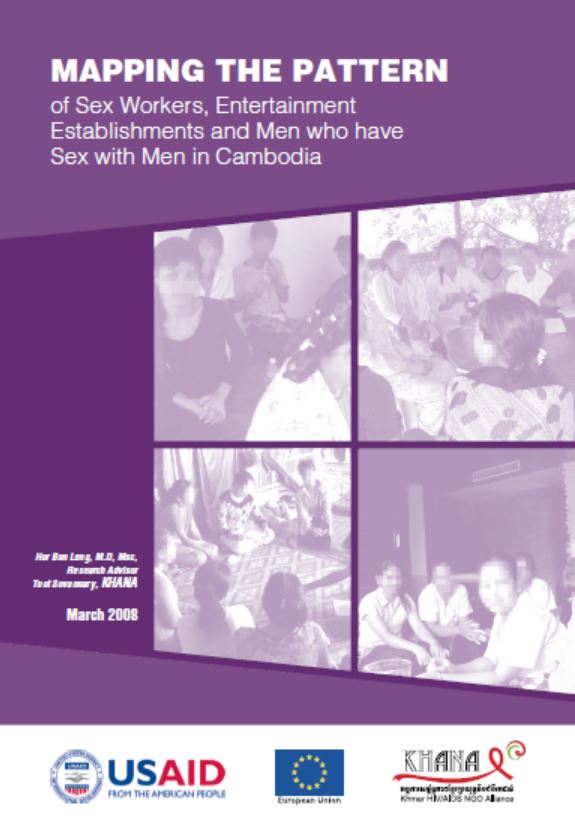 Author: Dr. Hor Bun Leng and Tuot Sovannary
No. of pages: 36
Publication date: 2008
Publisher: KHANA
Available languages: English
KHANA implemented a focused prevention program targeted to most at risk populations (MARP) with funding support from EC and USAID. The mapping study incorporated both a situation and response analysis. The study showed that both sex workers and MSM both faces stigma and discrimination from the community as a result of societal attitudes towards sex and sexual preference.