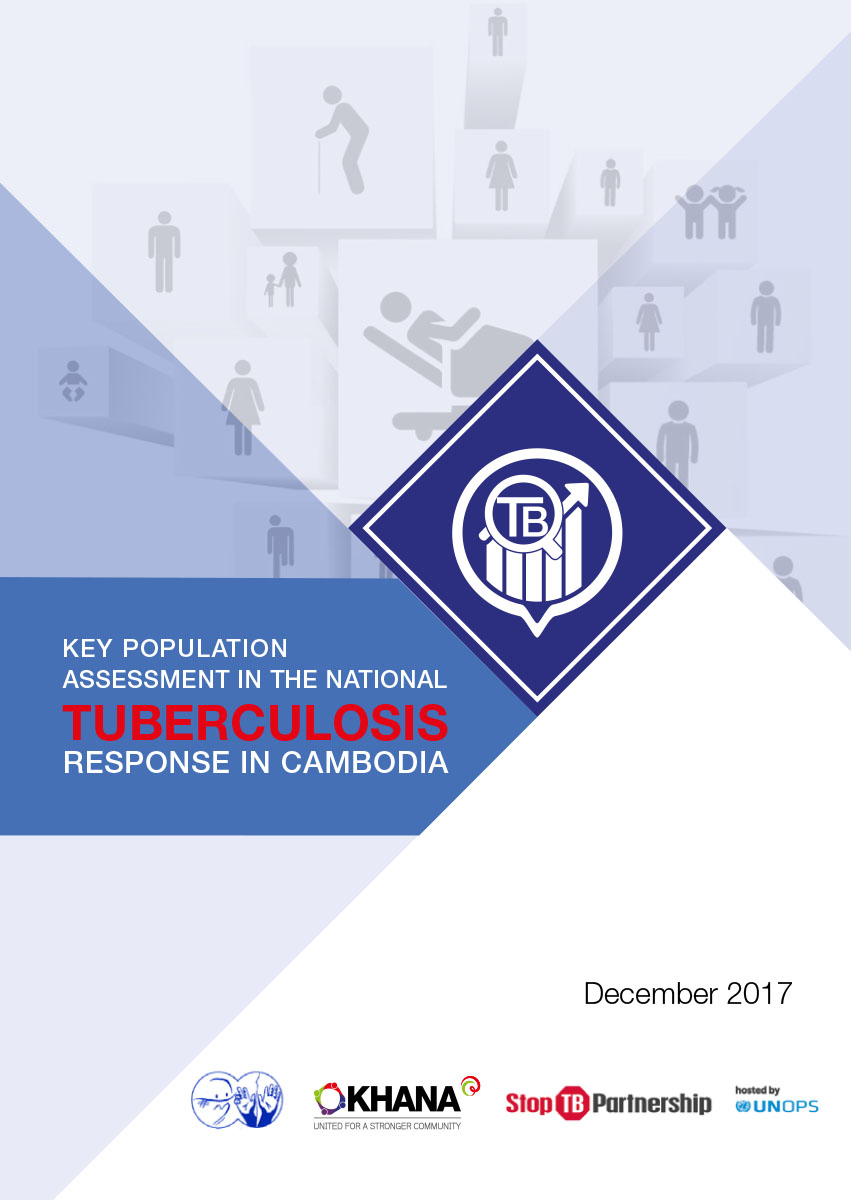 Author: CENAT and KHANA
No. of pages: 40
Publication date: December 2017
Publisher: KHANA
Available languages: English
To identify and prioritize KPs in Cambodia and address the needs in understanding the gaps in the national TB response programs among KPs in the country. The qualitative methods in Community Assessment were conducted to address the primary needs and understanding the gaps in the national TB response programs among key populations in the country. Five processes were carried out included: multi-stakeholders meeting, workshop to identify the prioritize key populations, desk review existing document, collection additional information and validation workshop among stakeholders. Findings show the national population size of the KPs in Cambodia in 2016 was estimated 72,607 for people living with HIV, 79,585 for TB household contacts, between 221,070-331,605 for TB close contacts, 1,795,415 for elderly people aged 55 years and older, between 205,502 to 418,90 for people with diabetes, 22,801 for prisoners, 13,000 for PWUD and 1,303 for PWID. There were several data gaps in the reporting systems that should be improved. We found that there were no official estimates of the national population size of TB KPs at the moment, and the precision of the estimates we proposed needs to be periodically verified. Although NTP has conducted two national TB prevalence surveys in the general population, no prevalence and behavioral surveys have been conducted among the KPs.