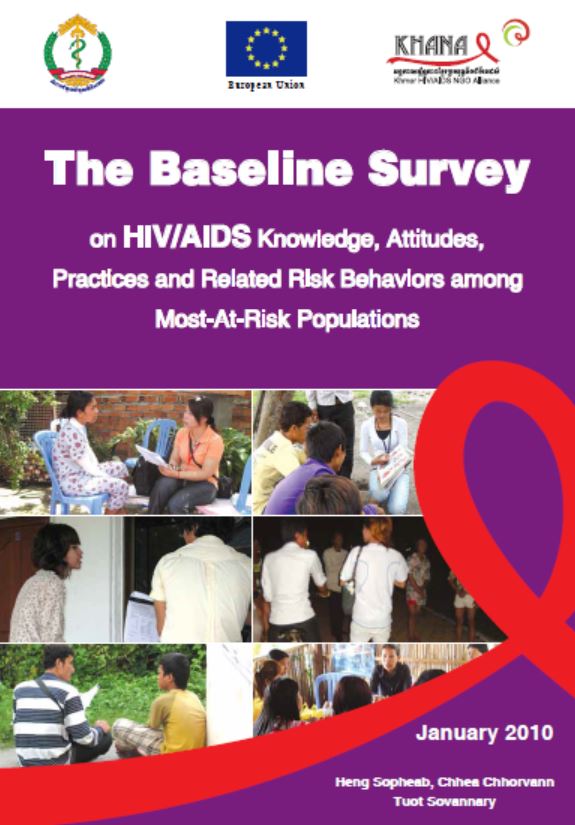 Author: Heng Sopheab, Chhea Chhorvann, and Tuot Sovannary
No. of pages: 33
Publication date: 2010
Publisher: KHANA
Available languages: English
The baseline survey was conducted with funding support from the Global Fund Round 7 and the European Commission (EC). Quantitative methods were used to identify and determine the magnitude of prevention indicators. Results showed there is still gaps in condom use among the three target populations, entertainment workers (EW), men who have sex with men (MSM) and drug users (DU). Target groups were found to be at high risk of HIV infection due to shortage of knowledge and information. Discrimination was found to be a barrier preventing MSM and DU from accessing health services and information.