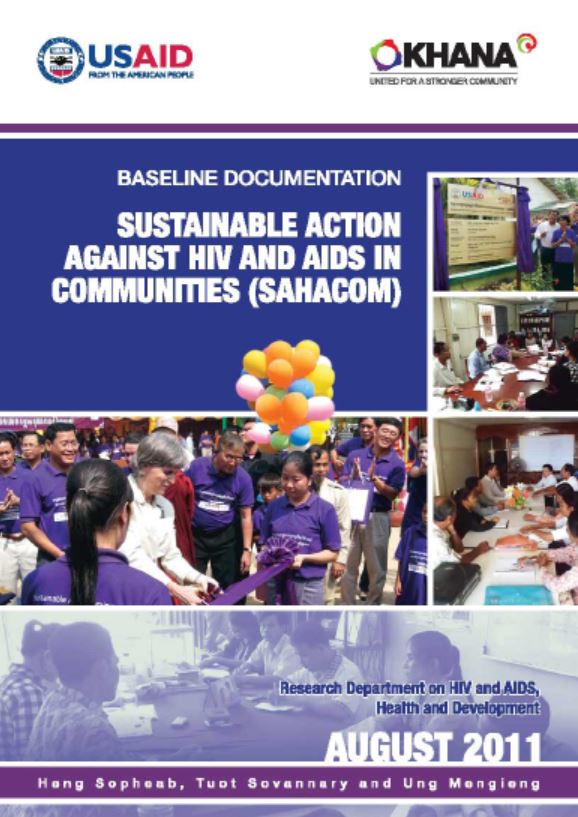 Author: Heng Sopheab, Tuot Sovannary and Ung Mengieng
No. of pages: 50
Publication date: 2011
Publisher: KHANA
Available languages: English
Baseline documentation has been conducted to enable measurement and evaluation of program achievements. Quantitative and qualitative methods were employed. Result showed implementing partners adapted the SAHACOM model based on local context particularly in relation to ratio of community support volunteers and peer facilitators. Integration of SRH services undertaken so far has resulted in increased awareness and understanding among MARP, PLHIV and OVC.