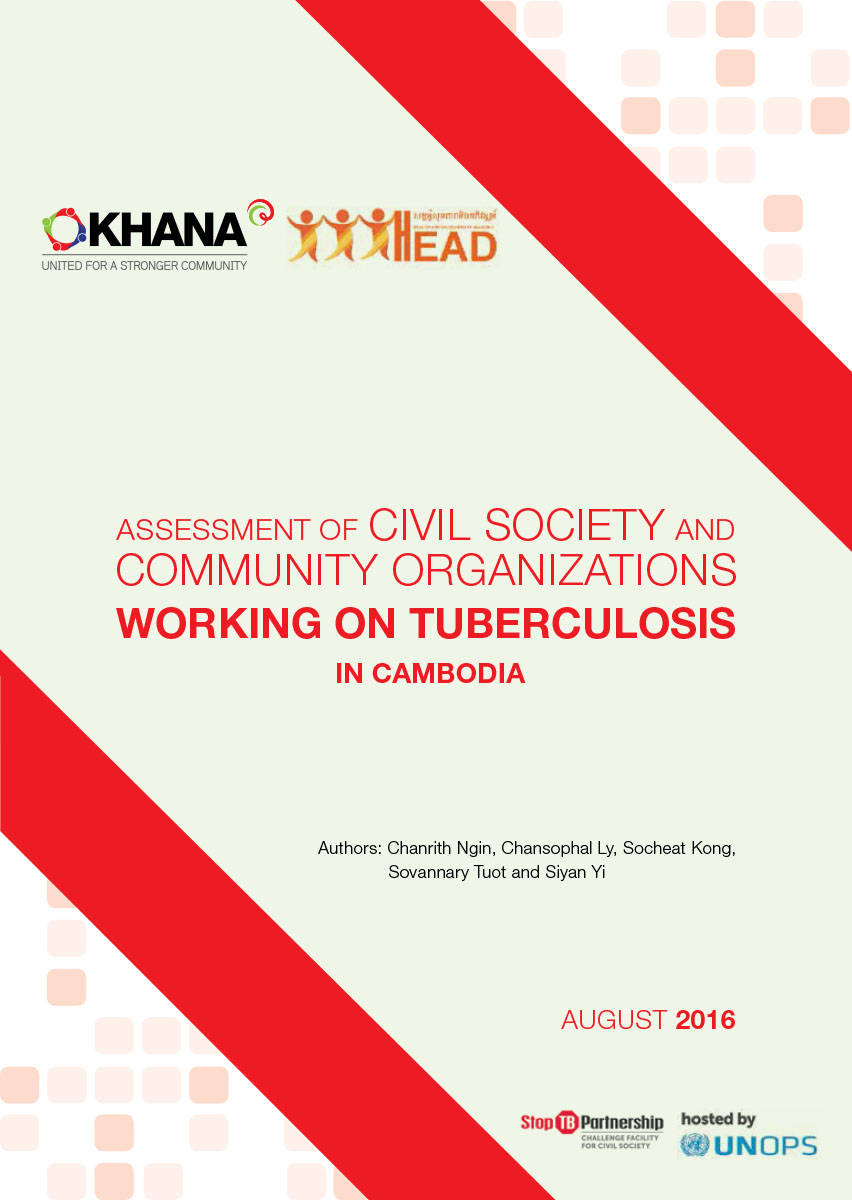 Author: Chanrith Ngin, Chansophal Ly, Socheat Kong, Sovannary Tuot and Siyan Yi
No. of pages: 32
Publication date: August 2016
Publisher: KHANA
Available languages: English
To identify in the existing networks geographic gaps, service area gaps, and vulnerable population coverage gaps and describe possible barriers to the effective collaboration of the existing networks in engaging in the national TB response.
The semi-structured interviews were conducted national and sub national level including: one national institution, one donor agency, one TB patient representative. And 15 TB-active NGOs including eight international NGOs (INGOs) and seven local NGOs (NGOs) and two TB-inactive local NGOs. Findings show there are 15 NGOs (eight INGOs and seven LNGOs) working on TB in Cambodia. There are many NGOs that have no funding to continue their TB programs. The major funding sources for the National TB Program (NTP) managed directly and indirectly by CENAT comprise the government, Global Fund (GF), and USAID. Besides, findings also identified the gaps by geographic at HC an OD of service area gaps, inadequacy of community screenings and active case findings was salient. Moreover, lack of consultation and treatment support at some HCs and RHs was pointed out. Another gap was limited data collection on the number of 0-5 year-old children, who may be at risk in terms of infection from adults.